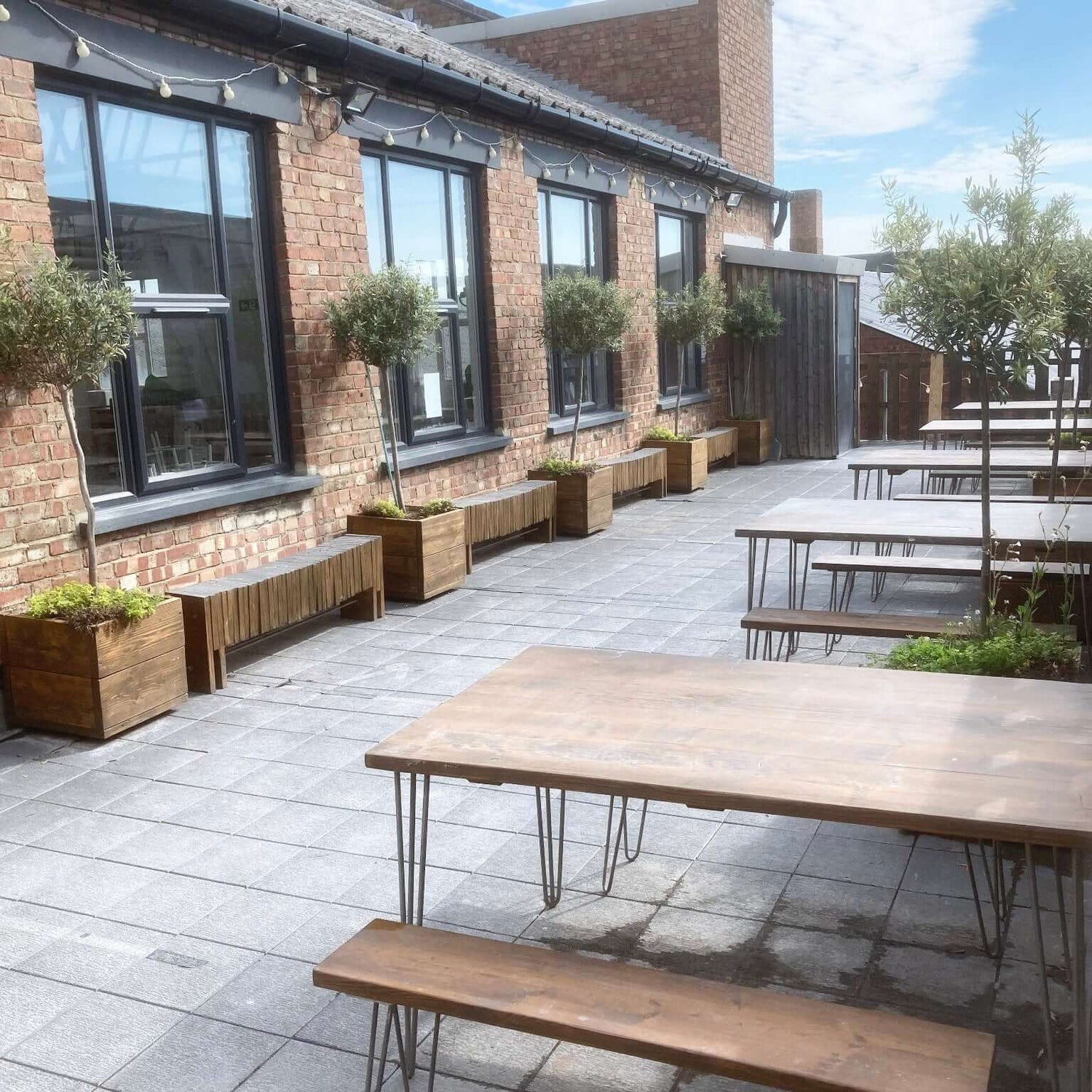 Turning Earth Terrace
We made 3 outdoor 'Shou-Sugi-Ban Benches' and 5 outdoor table and bench sets for their terrace. With an additional 6 cube planters for olive trees. The furniture really brought the space to life and is enjoyed by the many patrons of Turning Earth E10.
We also created 2 large outdoor tables and benches for another area.
​